wpd windmanager sets course for the future
9 May 2022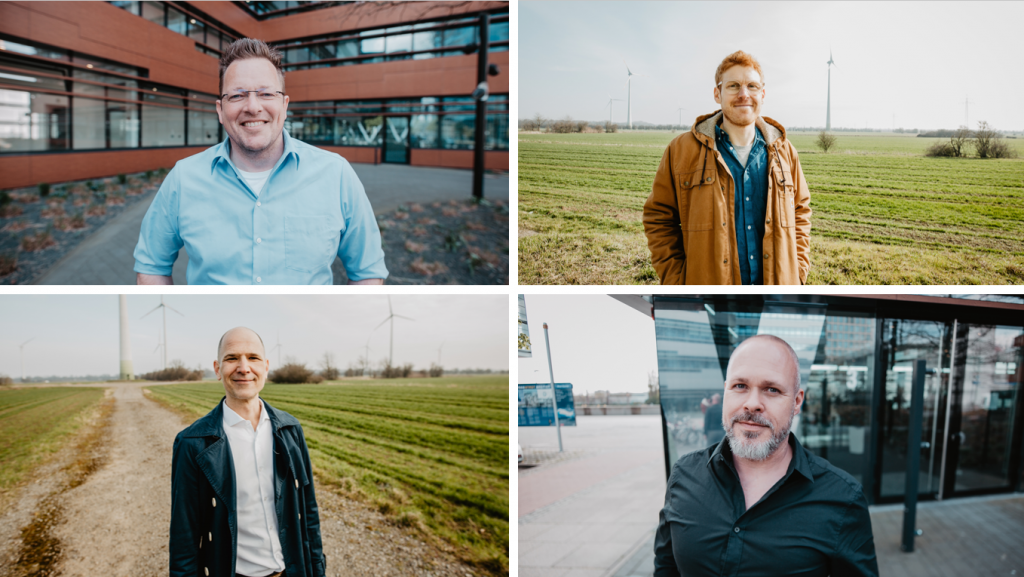 New structure, new management level and new services: wpd windmanager is repositioning itself. In addition to the classic operations management business, wpd windmanager is expanding its range of electrical engineering solutions and services for wind and PV plants, substations and transfer stations. "The requirements in the renewable energy sector have increased enormously in recent years. We are taking this into account by separating operational management from all electrical engineering services that go beyond it," clarifies Dr. Klaus Meier, managing partner of wpd windmanager.
Expansion of electrotechnical services
Just recently wpd windmanager had acquired Oltec Service and Deutsche Windtechnik Umspannwerke. As of 01 April 2022, the long-standing managing director Nils Brümmer will take over the newly structured division wpd windmanager technik and manage it together with Oliver Klausch, Torsten Stoll and Frank Lorenzen. "Nils Brümmer has been instrumental in developing wpd windmanager over the last 20 years. We will now benefit from this experience in the steadily growing area of services related to electrical engineering," expresses Meier.
In addition to Brümmer's switch, there will be further structural and personnel changes. Managing director Carsten Meyer is now focusing fully on his electricity marketing duties, while managing director Delia Richter is taking early retirement. "In their roles in the management, Carsten Meyer and Delia Richter have greatly shaped wpd windmanager and helped to develop the company. At this point, a big thank you once again to Nils, Carsten and Delia for the great cooperation over all these years," Meier said.
New management quartet
In the future Axel Stelzer, Joachim Elsterkamp, Henning Rüpke and Till Schorer will drive the further development of wpd windmanager. Axel Stelzer receives the overall responsibility of the technical management. The commercial management is headed by Joachim Elsterkamp. Key account management, sales and marketing & PR will be bundled under Till Schorer. And Henning Rüpke continues to be responsible for international business and from now on also takes over the areas of Human resources and quality management.
The "new" management quartet thus consists of familiar wpd windmanager faces. "We deliberately decided on a new management team that already knows the company and its processes," explains Meier. "Together, we want to initiate changes and continuously develop as a company." In this way, new services related to operations management and innovations will be promoted, and cooperation among the sites will be further expanded both nationally and internationally.